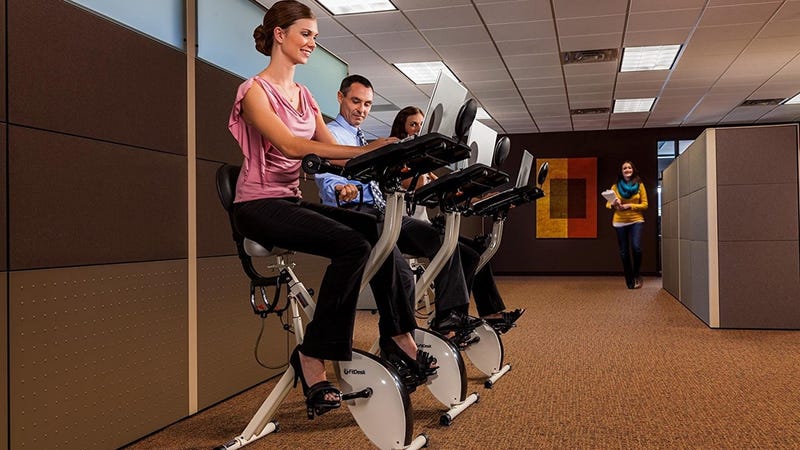 I bought the FitDesk 2.0 on a whim a couple of years ago, and was surprised both by how viable it was to work at, and how compact it gets when folded up. It fits easily into a closet, or opens up for use while working, gaming, or marathoning Netflix, and is particularly nice out on the balcony.

Today's price is the best we've seen in months, and it doesn't go on sale often.
Check out our Office Gear Guide for more upgrades and recommendations.
---