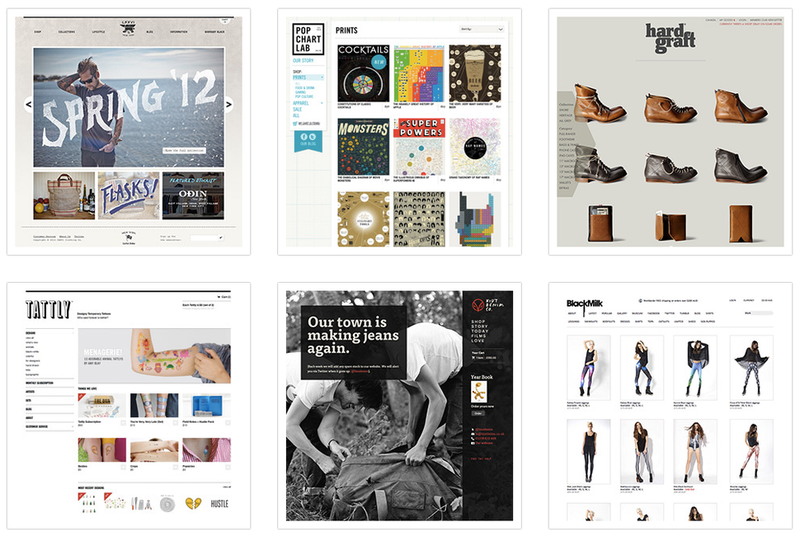 If you make things or sell things, you need an online store. Shopify is an ecommerce engine with design themes, shopping cart, inventory, payments, and marketing tools. Today, Gizmodo brings you a 25% lifetime discount on Shopify monthly plans.
To get started, head over to Shopify and sign up for a 14 day free trial. Or, read on to learn more about the platform.
>> Get 25% off your Shopify online store
Shopify has hosted entrepreneurs' ecommerce sites since 2006. The platform supports more than 60,000 indie stores and helped them sell 9.9 million items last year. Real life Shopify examples include leather case shop Dodocase and gadget accessories site Cool Material. While there are other choices for creating your store (some cheaper, some not), Gizmodo Deals partnered with Shopify for its focus on beautiful storefronts, WYSIWYG shop and product creation, and sophisticated seller capabilities.
For Gizmodo readers, we've arranged a 25% lifetime discount on Shopify's monthly store plans. This saves you between $42 and $537 a year — for life — depending on the plan you choose.
Shopify plans have several tiers, depending on your needs. With the 25% off discount, the cheapest plan starts at $12/month to sell a few dozen products. Get more features and inventory for the Basic plan ($22/month) or Professional plan ($60/month). Note that you'll pay a higher 2% fee on merchandise sales at lower tiers and 1% or 0% fee at higher tiers. So, you're rewarded when you grow your business.
Also useful, all plans start with 14 day free trial so you can get a feel for the service. The discount then applies to any subscription tier you choose after that. Keep in mind this promotion is for new stores only (apologies to existing customers) and applies to monthly plans (not apps or themes) purchased by 8/17/2013.
Overall, Shopify is one of the quickest and simplest ways to set up shop online. We'll have more on the service's many features and interesting stores in the coming weeks.
>> Get 25% off your Shopify online store
---
The Gizmodo Deals team (we're on the business side, not editorial) negotiates special offers on exceptional products. We partnered with Shopify, because they are a strong company in the hosted ecommerce space that supports small business owners.