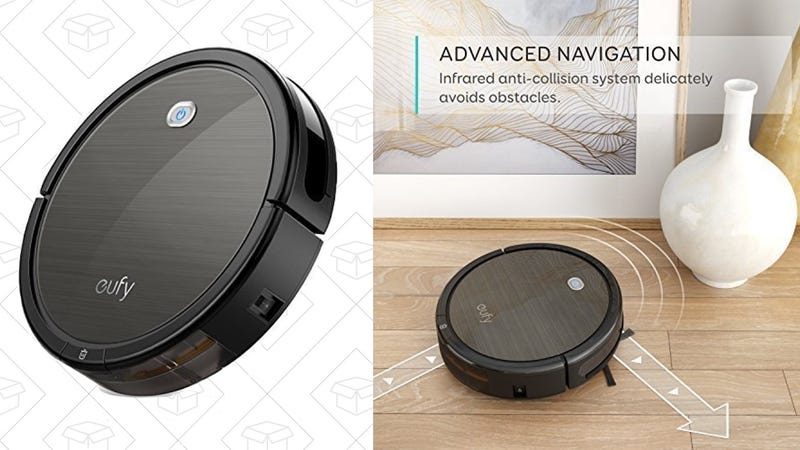 Update 2/9 - This is on a Lightning Deal for just $190 now. It's set to expire at 2:35 PM ET, but it'll probably sell out before then.
The bestselling, top-rated, and audience-favorite robotic vacuum recently got upgraded to a new and improved model, and you can suck up yours today for just $220 after clipping the $30 coupon on the product page the best deal we've seen in several months.
It has the features you guys loved about the first model - remote control, a slim body to reach under furniture, and large dust box, but boasts upgraded suction power, so the vacuum will sense when it needs to use a little extra juice to take care of a mess. It also has slightly larger wheels to easier navigate over door jams and higher-pile carpets, plus a larger HEPA-style filter to better trap allergens and pet hair.
---