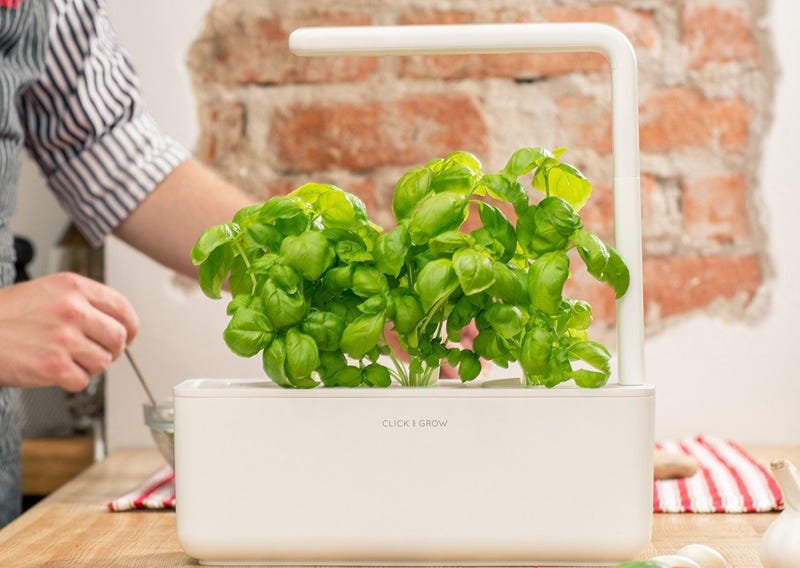 You don't need a yard, or even any gardening skills to grow your own food at home; you just need one of these countertop gardens. These fully-integrated, soil-free indoor gardens can grow herbs, vegetables, and salad greens up to five times faster than regular soil, and they're all on sale for Black Friday.
First up, Click and Grow makes beautifully-design gardens that create the perfect environment that your plants need to thrive. With sensors that tell the Click and Grow when to turn the LED lights on, you simply fill the container with water once a month and the Click and Grow (and the plants themselves) does the rest of the work. They have two options on sale today, a 3-plant size garden for 40%, or $60, and a 9-plant size garden at 30% off or $140.
Amazon also has a countertop garden on sale, the AeroGarden Harvest. Very similar to the Click and Grows, you simply pop in the seed pods, pour in some water, occasionally add nutrients, and the machine does the rest. This AeroGarden has accommodations for six plants so its a good middle ground between the two Click and Grows. It normally sells for $140 and is down to only $90 today.
Both of these sales only last through the end of the day so grab them while you can. They make great gifts.
---