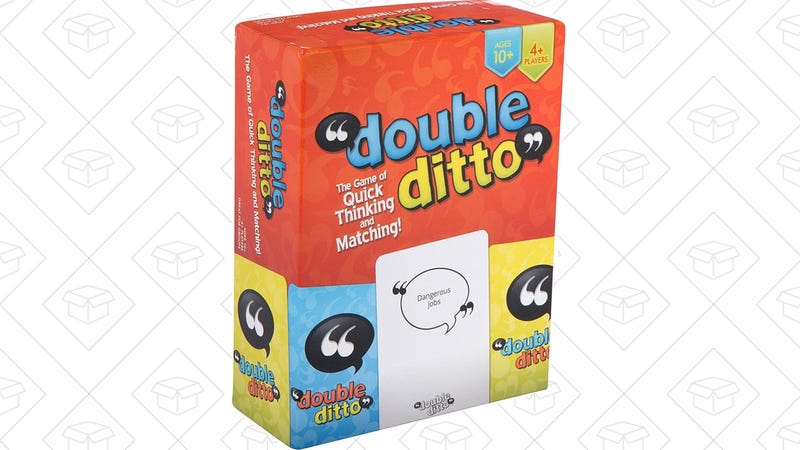 There's not a whole lot to Double Ditto, but it's $13 today (down from $20), and seems like a great game to play with the family over the holidays.

Pick a card, read it out loud, and then quickly write down 2 answers you think other players will also write. Laugh or cry as you discover whether you were able to match any answers with other players. Find out whose mind is in sync with yours. It may not be who you expect!
Plus, if you add two copies to your cart, you'll get the second one for half off, so it makes for a great gift as well.
---