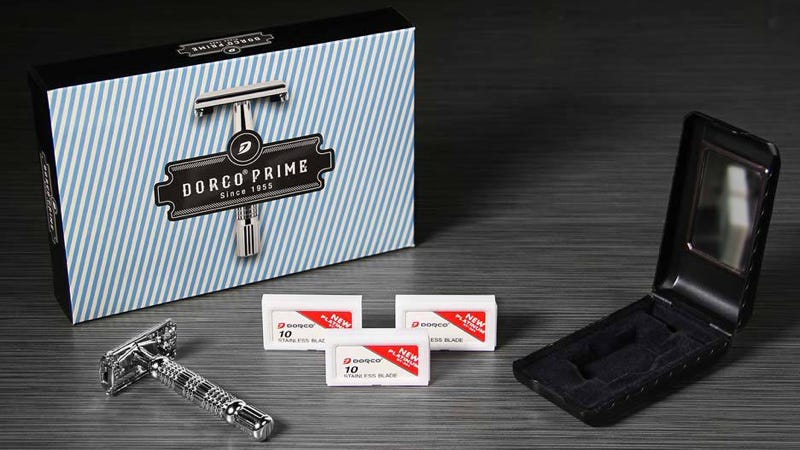 Dorco, the best deal in razor blades, supplier of Dollar Shave Club, and the only company crazy enough to make a 7-blade razor, will sell you their take on the safety razor complete with a mirror and 30 blades for $19 today.
Update 2: Use code NXY5G488A to bring it down to $15 [h/t DerMitDemWolfTanzt]
Update: Available at Amazon for $1 more with Prime shipping.
Safety razors require more skill and patience, but will get you a better shave when used correctly. They're also cheaper in the long run.