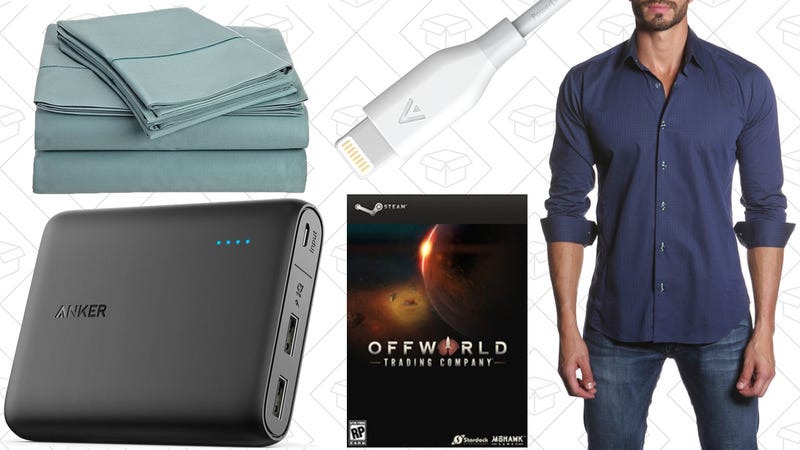 Humble's Intergalactic Bundle, Nordstrom Rack's Clear the Rack sale, and Anker PowerCore battery packs lead off Wednesday's best deals.
Bookmark Kinja Deals and follow us on Twitter to never miss a deal.
Top Tech Deals
Since you named Anker's kevlar-lined PowerLine cables as your favorite Lightning cables, the company has come out with the nylon-braided PowerLine+ collection, and the lifetime warrantied PowerLine IIs. But the originals are still way better than the crappy cable Apple includes in the box, and today, you can get three of them for the same price Apple charges for one.