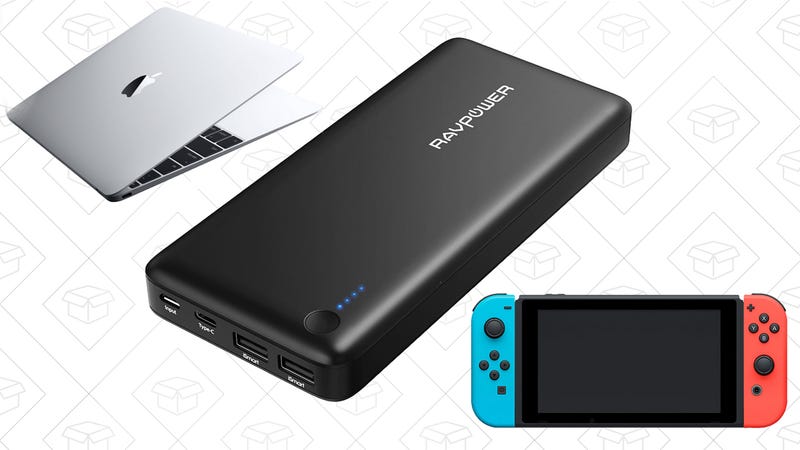 There are only a handful of USB battery packs out there with USB-C Power Delivery, and this is one of the best prices we've ever seen on one of them.

$52 gets you RAVPower's 26,800mAh battery pack, complete with a 30W USB-C port that can power a MacBook or Nintendo Switch at basically full speed, plus two regular USB ports as well. That should be enough power to get you through pretty much any long flight.
This doesn't come with a USB-C wall charger to recharge it at full speed though, so you'll want to add this one to your cart for $14. It features Power Delivery just like the battery, and also has a standard USB port for devices that can't take advantage of USB-C.
---