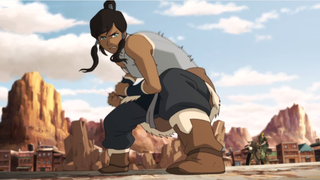 Curious about Ghost in the Shell after seeing that Super Bowl commercial? The first graphic novel (352 pages!) is getting a deluxe release later this month, and Amazon's marked the preorder price down to an all-time low $15.

Cowboy Bebop has one of the most popular anime in the western hemisphere over the last couple of decades, and if you haven't seen the movie, it's only $9 on Amazon today. Be sure to check out Kotaku's review if you're on the fence.

Don't know how this flew under our radar, but the 25th Anniversary Edition of Akira will ship out Tuesday in a beautiful Blu-ray/DVD combo set with a "Hypersonic" 24-Bit, 192kHz Dolby TrueHD remaster of the Japanese Audio Track. Currently around $10 off its MSRP. [Amazon]

Amazon has One Piece Collections One to Eight on DVD for $16.99 or $17.49 each. If you are a fan of the series (or if you want to be) this would be a good time to fill out your collection.
Amazon's giving us some sweet prices on select anime favorites on Blu-ray and DVD. They are all at their lowest historical prices or so near it that it's not worth mentioning. Most of them get a perfect 5-star customer review score, and none of them are below a 4.5. The one-day sale includes collections of Dragon…