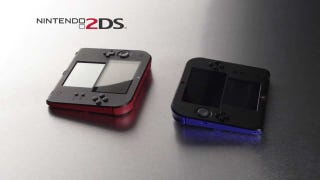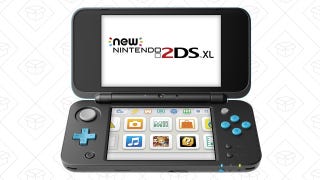 I guess we don't know for sure that the new 2DS XL will be supply constrained and basically impossible to find for the better part of its lifespan, but Nintendo's given us no reason to think otherwise over the last few years. So if you think you want one, I'd buy it right now before Amazon inevitably sells out.

Walmart isn't waiting for Black Friday to kick off one of their best gaming deals; a Nintendo 2DS for $79.
Our Black Friday Deals Guide is coming later today, but there's no need to wait for that, because three of the biggest games of the year are all on sale at historic low prices, in addition to a slew of blu-rays. Friendly reminder, follow us on Twitter or you will miss time-sensitive deals.
There are physical games, and then there are physical games. In addition to a long list of current-gen, next-gen, and movie and TV discounts for you today, Amazon is also running a buy one, get one 50% off promo on board games including Ticket to Ride and Catan. [Amazon]
In addition to the one-two punch of Walmart's early Black Friday deals and Amazon Digital's Black Friday discounts starting up, we've also got a new Humble Weekly Bundle bursting at the seams with pinball tables.