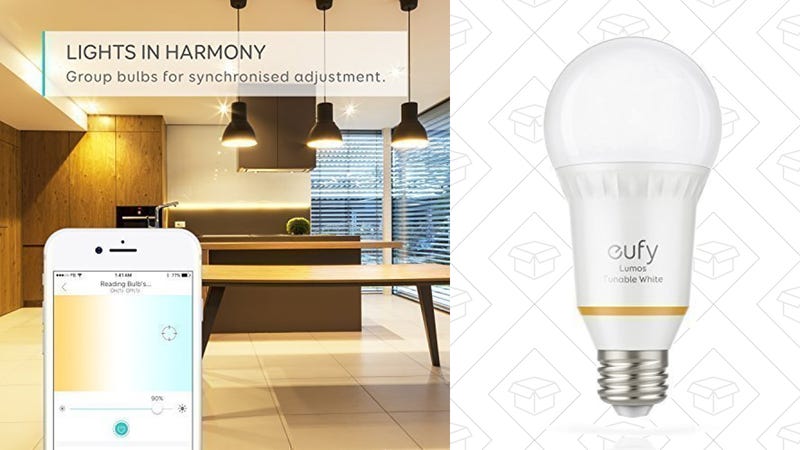 Anker makes smart light bulbs now, because of course they do, and you can get them at a discount today.

This bulb can't display the full RGB spectrum like a Philips Hue lamp, but it can hit any flavor of white from sunlight-simulating daylight to Edison-style warm white. It sounds like a small thing, but different shades of light can seriously boost your productivity, or help you relax when it's almost time for bed.
You can control the bulbs with your smartphone via the free Eufy Home app, but the real fun is hooking them up to Alexa. Any Alexa-enabled device can do this, including the Echo Dot, which happens to be on sale today.
---