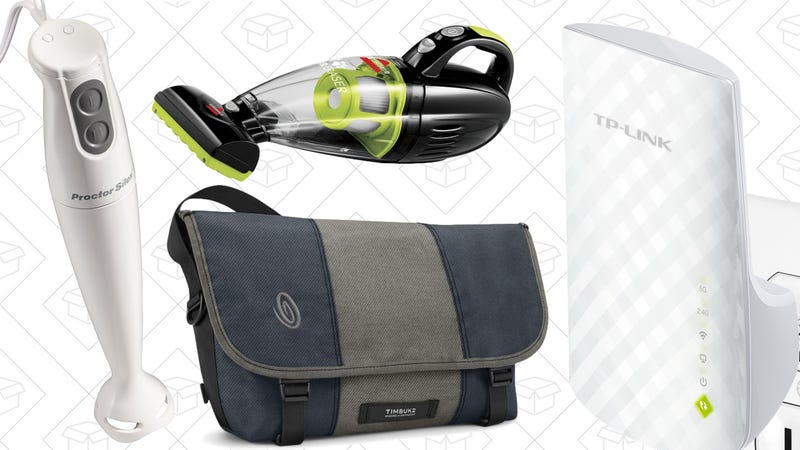 Custom Timbuk2 bags, TP-Link range extenders, and a hand vacuum for pet owners lead off Saturday's best deals.

Bookmark Kinja Deals and follow us on Twitter to never miss a deal.
Top Tech Deals
Wi-Fi range extenders can't work miracles, but if there's one spot in your house with spotty coverage, they can be a much cheaper solution than buying a new router. So at $22, why not give this one a try? That's within a couple bucks of an all-time low.
---
Every modem rental fee you pay to your ISP is padding for their bottom line, and a total rip-off for you. Fortunately, you can buy your own modem for a relatively small upfront cost, and knock a few bucks off your monthly bill.