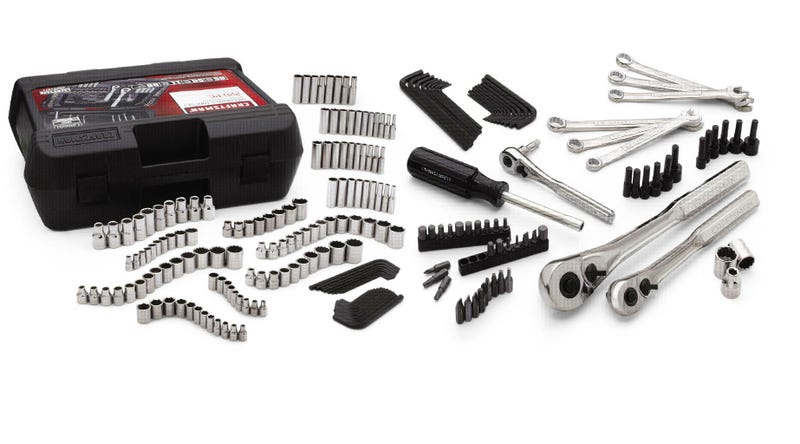 I'm not a huge fan of even lightly complicated processes to score a deal, but this 220-piece Craftsman Mechanics Tool Set for $79.99 is worth it. That's a flat $70 off its sale price of $149.99.
You need to be a Craftsman Club member (see the free signup link on the product page) to get the starting price of $99.99 which is already a solid deal. Now stack both promo codes TOOLS15 and VALPAK5 for another $20 off to get it down to $79.99. Boom!
My rule on Craftsman tool sets is that we need to average out to $0.50 or better per piece for it to be a value. So this one at around $0.36 / piece qualifies as one of the best prices I've seen. It's definitely going down as a no-brainer deal on a comprehensive basic tool set.
---
This is a shopping post from the Deals Team. We're constantly on the lookout for low prices on products that matter to you. So to be clear, this is not Jalopnik editorial content and we do make referral fees if you buy.