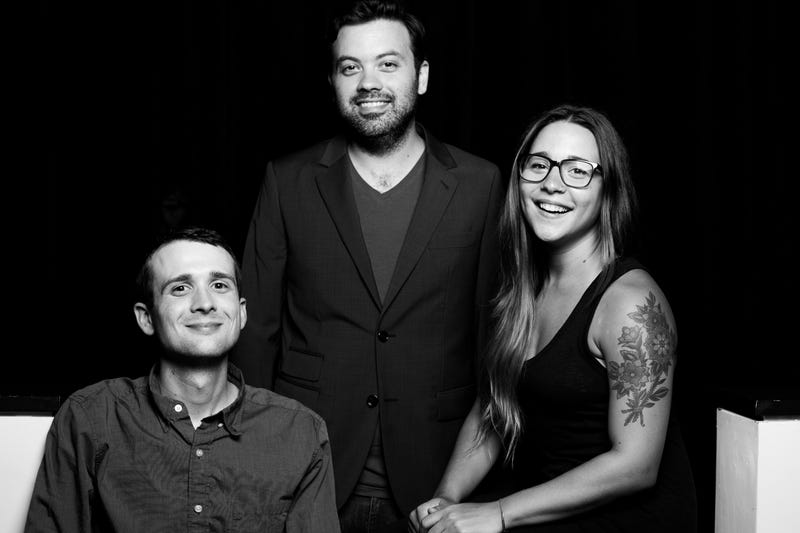 Commerce Content is created independently of the Editorial and Advertising branches of Gawker Media, and helps the company's hundred million readers discover, vote on, comment on, and save on the best products.

Hyperlinks to supporting retailers on Gawker Media's CMS, Kinja, are automatically made into affiliate links, and if you purchase a product through these links, Gawker Media may get a small commission on the sale.
Deal Tips: Deals@Gawker
All other inquiries: Shane@Gawker
---

Kinja Deals is home to the best deals coverage on the Internet across every consumer product category. Follow along to never miss a deal.

---

Gear.Lifehacker.com is the new home for product recommendations and reviews straight from our team, as well as our reader-voted Co-Op series, and the gallery of Kinja Deals' bestselling products.
---
Who Are We?
Shane Roberts, Director, Commerce
Twitter | Instagram | LinkedIn | Email: Shane@Gawker
Shep McAllister, Senior Commerce Editor
Twitter | Instagram | LinkedIn | Email: Shep@Gawker
Jillian Lucas, Lifestyle Commerce Editor
Twitter | Instagram | LinkedIn | Email: Jillian.Lucas@Gawker.com
Corey Foster, Commerce Researcher
Twitter | LinkedIn | Email: Corey@Gawker
---
Amazon Insets
You'll find Amazon "insets" across much of the content on our network. These modules provide readers with the name of an item, the price, and the retailer (we hope to support more in the future).
The full size insets also provide an image of the item and disclosure about potential for commissions.
The green text in the full size insets is "social proof", a counter for how many of a product has been purchased through links on Gawker sites. This counter tracks all-time purchases, not purchases from a single post, and is delayed 24 hours.
We've recently added a promo code field to our insets, so Kinja Deals readers can now get everything they need to take advantage of a deal in one place.
Finally, you may have noticed in the past that the pricing in our insets could lag behind the current price on Amazon. We've made inset prices editable, so let us know if something's wrong and we can fix it right away! This also means our insets will now take into account promo code discounts when displaying a price.
Questions? Feedback? Let us know!
---
Submitting a Deal
Readers can submit a deal through any of the following methods:
Emailing Deals@Gawker

Tweeting at @KinjaDeals

Commeting on a Kinja Deals Post

Everyone else can learn more about submitting deals here:
---
FAQ
What is Commerce Content?
Commerce Content is reader service product coverage, usually in the form of deals, recommendations, or reader conversation starters, that is sometimes monetized through affiliate links. In those cases, Gawker Media gets a small commission on sales.
Commerce operates independently of the Editorial and Advertising sides of our company and is not sponsored content.
Where do your deals come from?
While any retailer, reader, or member of our Editorial staff is welcome to tip us off to a deal, we choose whether or not to include them based on quality of deal and quality of product, along with many other factors.
We generally shy away from deals that require legwork (physical or digital), deals that require paid memberships or specific credit cards, deals that are based entirely on rebates, or anything preceeded by "YMMV".
Is there an international version of Kinja Deals?
We are exploring options for international deal coverage but have nothing to announce at this time.
Do you favor certain retailers?
All major retailers support affiliate linking. We choose retailers based on the preference of our audience.