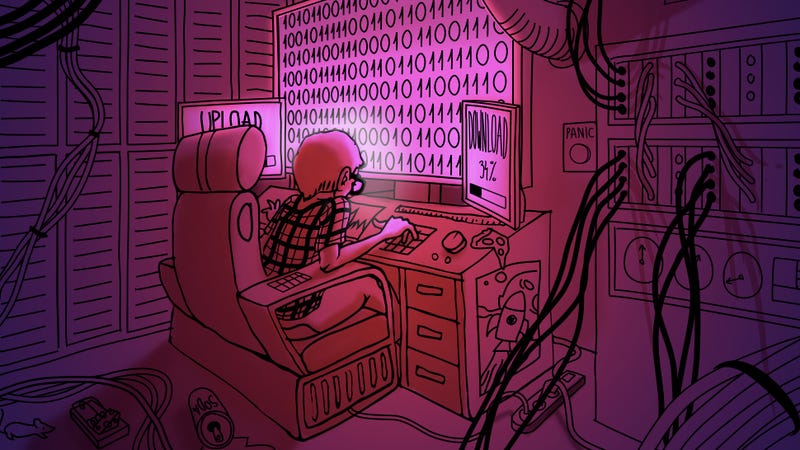 The cost of a website in the early 90's was equivalent to the cost of a computer to serve the site yourself... thousands of dollars. But now, sites are hosted on shared servers and overall cost is cheaper. Even better, the Deals Team put together an exclusive deal for io9 readers - only $20 for a domain and hosting.
The Deals Team has collaborated with Dreamhost to bring io9 readers one year of a domain name and shared hosting for only $20. That's $100 off the rack price and amounts to just $1.62 / month. We went with Dreamhost to bring you this offer since over a thousand readers at io9's brother site, Lifehacker, voted the company the best web host for their needs.
Whether it's a an app you've created, a blog you want to write, a resume and professional presence, a fan fiction masterpiece for Game of Thrones, your astronomy photography portfolio, or a marketing site for an entrepreneurial venture... you have probably found yourself needing a website at some point. The Internet has changed a lot in the last few decades, but having your own presence is still a necessity for many.
To redeem this deal, head to the link below. You can sign up for a new account that includes a free domain name and a year of hosting for $1.62 / month which adds up to only $20. The deal price will expire 7/31/2013. Note: Some people have asked about what happens after the first year. This offer works for the first 12 months as a promotion for new customers and then the price goes back to normal (currently $8.95 / mo).
Get one year of a domain name and hosting for $20. [Dreamhost]
Original illustration by Ramóna Udvardi, Alex Cannon, and Heather Hynes of Studio@Gawker.
---
This post is brought to you by the Deals Team, which is always on the lookout for good prices on useful products. So to be clear, this post is not editorial and we do make money if you buy.