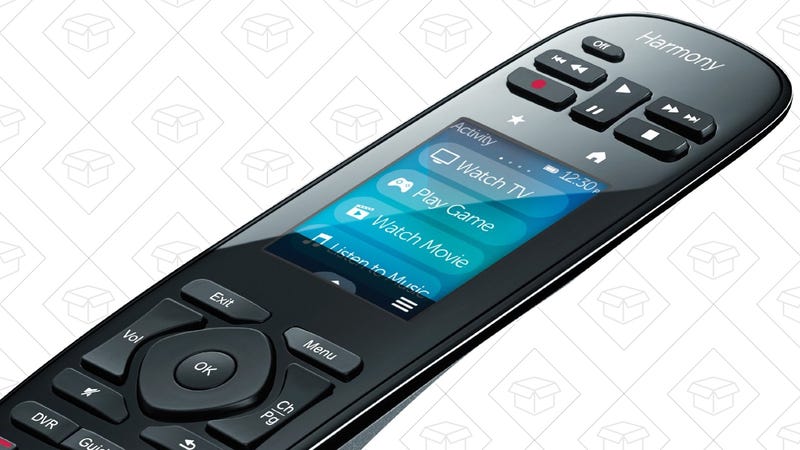 If you're sick of juggling multiple remotes, Amazon has not one, but two highly rated Logitech Harmony remotes on sale for fantastic prices.
Update: The $80 Harmony One has sold out, but the Harmony Ultimate is still available.
You can choose from the Logitech Harmony Ultimate One for $80 (an all-time low by $20), or the Logitech Harmony Ultimate for $170 (over $100 less than usual). The remotes themselves are nearly identical, and can control up to 15 of your favorite home theater and smart home devices. However, the more expensive model includes a smart receiver that allows it to control devices behind cabinets, and also gives you the ability to use your smartphone or even an Amazon Echo as a backup remote.