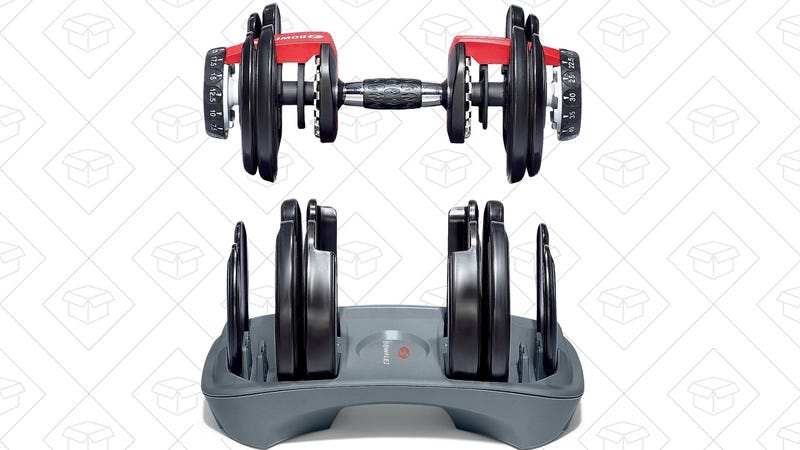 Update 2: Now back in stock on Amazon.
Update: Sold out on Amazon, but Jet has price matched.
Thousands of our readers have bought Bowflex's adjustable SelectTech dumbbells, and you can put them in your own home gym today for $220, the best price since Amazon and Walmart got into a bizarre automated price war earlier in the year.
That's a decent chunk of change, but they barely take up any space, each dumbbell can go up to 52.5 pounds (apologies to your delivery driver) and make it more likely that you'll work out this winter when it's too cold to go to the gym.
---